Major Welding Serves All Aspects of the Welding and Fabrication Industry.
The ability to build things in house, and also the resources to install everything in the field, makes us a full service welding application company.
FULLY EQUIPPED MOBILE WELDING TRUCKS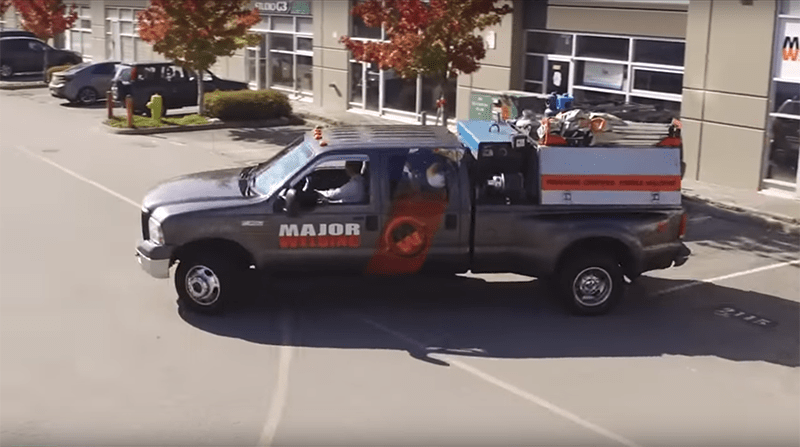 Our mobile welding trucks have the necessary equipment to adapt to any and all situations that may arise throughout any projects.
GENERATORS & PORTABLE POWER WELDERS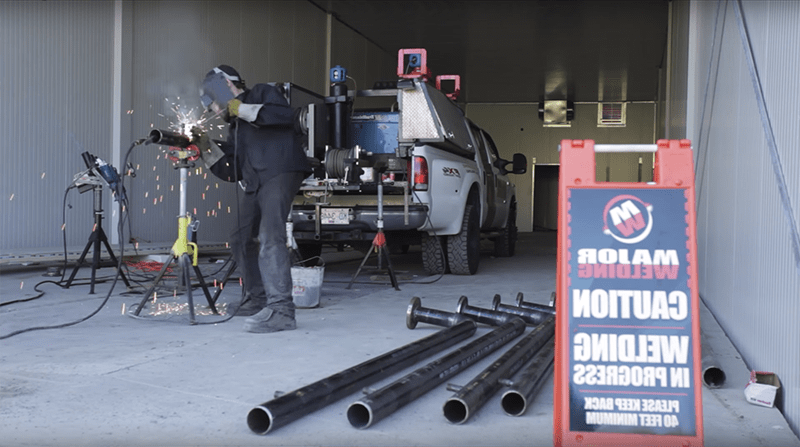 All of our service trucks are equipped with both a generator for mobile work as well as a portable power welder which has the capability of "wiring in" to sites/building where a vehicle is not accessible.
DISPATCH
Our Dispatch center for certified mobile welders is our primary service.
We are unlike any other company in the industry. A "One Stop Shop" for all of your mobile welding needs. You will never again have to search for a mobile welder! We have access to the manpower you require and we cater to clients that request the full scale services of experienced pressure welders, sound quality packages and management support. We also offer a unique online dispatch system which enables our welders to receive their dispatches through text, e-mail and phone app simultaneously. Yes, that's right, and online booking calendar. Our brand has been built on reputation and experience providing clients and welders brokerage services comparable to none. We are capable of handling structural & piping projects from beginning to end, to meet and exceed the standards of any welding code requested of us. Whether you require our services for an hour, a month, or a year, we have enough welding rigs to support the demand of our clients for any size project, anywhere, anytime.
SHOP FABRICATION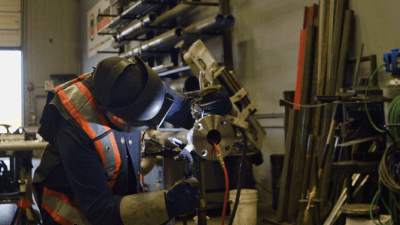 We are a Bonded Licensed "A" Contractor, CWB Certified and registered with the BC Safety Authority. We aim to meet or exceed today's industry requirements. Our primary shop service is the certified and registered fabrication of pressure piping spools and equipment. We isolate all stainless steel fabrication from carbon steel in our 15,000 square foot facility located in Abbotsford, British Columbia. Full scale QC package documentation is provided and we offer to manage and control your NDT requirements as well as services such as hydro testing or passivation when required. Please provide all RFQ's to sales@majorwelding.com and we will be prompt to respond.
QC PACKAGES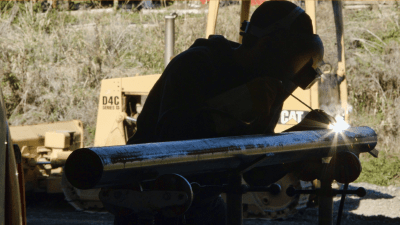 We always aim to exceed our clients expectations when it comes to quality. Our QC documentation is actively updated throughout the project to ensure our clients have their package in its entirety at the earliest possible moment of the project. Our full QC packages include, but are not limited to, material inspection & tracking, 100% traceability, MTR's & heat #'s, non-conformance reports, coating, non-destructive examination, hydro-testing, weld maps, welding procedures, heat treatment, calibration certificates for equipment, photos, etc. We serve the companies and individuals that hire us by understanding and respecting the responsibility required to assure that every job is done exactly as required, every time!
WELDING CONSULTATION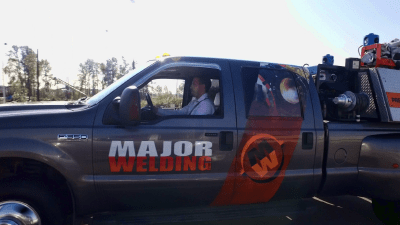 We are a professional team of resources involved in every aspect of the welding industry over the past 27 years. Our knowledge and expertise will help coordinate the welding scope of your project by eliminating potential problems before they arise. We assist site/office management by collectively creating a plan with our clients to increase efficiency and profit and decrease costs overages and scheduling issues. We will assist in creating processes that have proven successful on past projects from our firsthand experience. To find out more information, please call Major Welding at 778-285-0331 or contact us by e-mail sales@majorwelding.com.
OUR SERVICE AND WELDER CAPABILITY FOR SHOP AND FIELD INCLUDE
PROJECT TYPES
Mobile welding
Shop fabrication & Welding
Welding QC
Pipe welding
Pipefitting
Structural welding
Structural install
MATERIAL TYPES
Carbon Steel
Low Alloy Steel
Stainless (All types)
Aluminum
Chromium
Nickle Alloys
Copper Alloys
PROCESSES
SMAW (Stick)
GMAW (Solid wire)
GTAW (Tig)
FCAW (Flux cored wire)
Plasma
Oxy/Acetylene